Research Highlights

University of Georgia's Robust Soybean Breeding Program Delivers High-Yielding Cultivars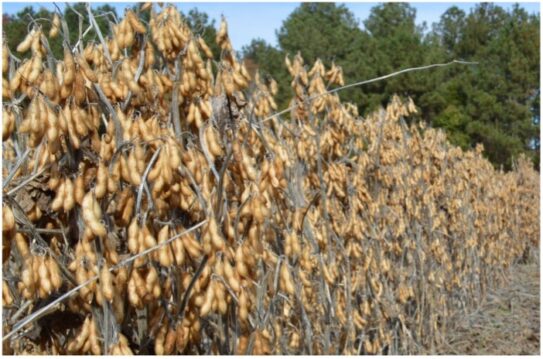 By Laura Temple
Soybean variety selection determines yield potential. Farmers need high-yielding varieties adapted to their growing season and pest pressures.
Many successful soybean varieties for farmers in Georgia and throughout the Southeast are rooted in the soybean breeding program at the University of Georgia (UGA). This cutting-edge program relies in part on soy checkoff support from the Georgia Agricultural Commodity Commission for Soybeans.
"The Southeast has unique challenges for soybean production, including a broad spectrum of weeds, nematodes, insects and diseases that steal yield," says Dr. Zenglu Li, professor and soybean breeder at the Institute of Plant Breeding, Genetics and Genomics and Department of Crop and Soil Sciences at UGA. "Our soybean breeding focuses on high yields along with these key traits to support farmer profitability."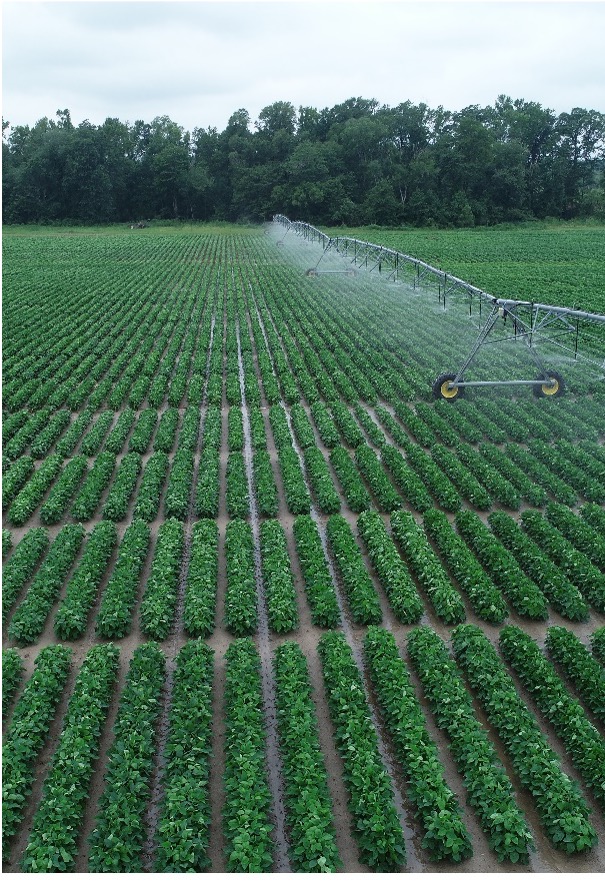 UGA breeding methods combine classical breeding with genetic markers to efficiently select for both traits and yield. Marker-assisted breeding cuts down on the time it takes to develop and release cultivars.
"We have a great model that allows us to advance the early generations in the cultivar development workflow quickly," he says. "Soy checkoff funding has allowed us to use a nursery in Puerto Rico to advance three generations per year. Coupled with marker-assisted breeding, we are able to shorten one to two years for each breeding cycle, which helps accelerate development of soybean cultivars."
Access to Weed Control Technology
Weeds are a major production problem, and UGA's breeding program develops herbicide-tolerant cultivars to help farmers manage them.
"We work with major seed companies who rely on their partnership within this region of the country," Li says.
Through these partnerships, the UGA program has access to herbicide-tolerance technology, including Roundup Ready 2 Yield®, LibertyLink®, Roundup Ready 2 Xtend® and Enlist E3™ traits.
"We have been adding these herbicide tolerance traits to our elite soybean lines in Maturity Groups 6, 7 and 8 that have other traits suited to our region," he says. "After, our College of Agricultural and Environmental Sciences (CAES) Plant Cultivar and Germplasm Release Committee approves new soybean cultivars, we release and license them back to commercial seed companies."
For example, in 2020 two LibertyLink lines for Maturity Groups 7 and 8, respectively, were approved for release. Li noted these lines yielded 100 to 116 percent of commercial checks.
His team is also working with three Roundup Ready 2 Yield lines, one each in Maturity Groups 6, 7 and 8, to backcross the dicamba tolerance into these lines. The team plans to eventually submit applications to release cultivars from this work in the near future.
Development of Pest Resistance
Soybeans need more than weed management technology to do well in Georgia and across the Southeast. The soybean breeding team incorporates resistance to several key pests into their lines. Those pests include nematodes like soybean cyst nematode and southern root-knot nematode, diseases like frogeye leaf spot and stem canker, and leaf-chewing insects.
Li believes collaboration between scientists helps this program thrive. His team works closely with the UGA nematologist, plant pathologist and entomologist to screen for pest resistance as cultivars are developed.
"Working with colleagues to screen for pest resistances ensures that we move lines forward that carry the pest and pathogen resistance farmers need," he explains. "Highly resistant soybean cultivars are the most economical way to control diseases and pests. Working with other departments helps us accelerate the development of pest resistance in our lines and protect the stability of soybean yields."
In 2020, the six cultivars released all included strong defensive packages. For example, a conventional Maturity Group 6 cultivar included good resistance to frogeye leaf spot and stem canker. The LibertyLink lines both possessed resistance to soybean cyst nematode, southern root-knot nematode and frogeye leaf spot.
In addition to new cultivars, 43 high-yielding conventional Roundup Ready and LibertyLink soybean lines were advanced to USDA Southern Uniform Tests. All of these lines included resistance to southern root-knot nematode and soybean cyst nematode. The best performers from this group will advance for further testing or be submitted for approval to release.
Enhanced Protein and Oil Traits
Li notes the importance of composition traits, as well. The UGA program is incorporating specific protein and oil traits into appropriate Maturity Groups for the region.
"Currently, soybean varieties in Maturity Groups 6, 7 and 8 available in Georgia average 17 percent oil and 35 percent protein," he says. "Livestock and poultry feed manufacturers would prefer higher protein varieties for soybean meal, so we incorporate higher protein where we can."
With national soy checkoff support from the United Soybean Board, UGA also has developed Maturity Group 6 and 7 lines with traits for high oleic acid content and low linolenic acid content. In 2020, three soybean cultivars were released with these traits, though they are still working on commercialization of these lines.
Combining Factors for Success
The combination of all these factors – partnerships with seed companies, collaboration within UGA and cutting-edge breeding tools, facilities and equipment – allows the UGA soybean breeding program to successfully develop high-yielding soybean cultivars with defensive traits that fit Georgia and the Southeast.
And that's not all.
"Because we offer practical experience, our program is very good at training graduate students," Li adds. "We attract many high-quality graduate students from around the country. We help them develop hands-on skills in the lab and the field. And they go on to become plant breeders for many of the seed companies we work with. In addition to delivering the next generation of soybean cultivars, we are training the next generation of plant breeders."
Published: May 24, 2021
The materials on SRIN were funded with checkoff dollars from United Soybean Board and the North Central Soybean Research Program. To find checkoff funded research related to this research highlight or to see other checkoff research projects, please visit the National Soybean Checkoff Research Database.