Research Highlights

Understanding Soil Moisture Variability and Effects on Irrigation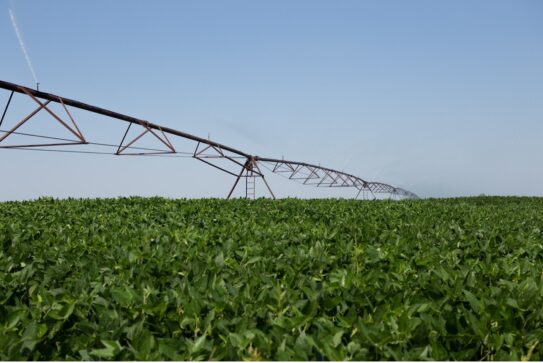 By Barb Baylor Anderson
Given the heterogeneity of soils, variability of vegetation and often topography, soil moisture typically fluctuates over time and space, making it a challenge to estimate. Previous research has confirmed soil moisture variability increases with decreasing average moisture content and vice versa. So, when do soybean farmers know if the in-field variability of their soil moisture is enough to warrant more sensors and different irrigation schedules for various areas of a field?
Mary Love Tagert, Mississippi State University Extension associate professor and principal investigator for a Mississippi Soybean Promotion Board study, is addressing that question. Granular matrix sensors are commonly used to help schedule irrigation applications, but there are often uncertainties about how many sets of sensors are needed for a given area.
"There have been studies to estimate soil moisture, particularly as it relates to irrigation," she says. "One study suggested that vegetative characteristics could be indicative of soil moisture, particularly under dry and intermediate soil moisture conditions. Other studies have looked at soil moisture levels near the soil surface. But when making irrigation decisions, it is important to estimate soil moisture in the active plant rooting zone. Yet another study evaluated soil moisture in the crop rooting zone, but only recorded nine measurements during the growing season."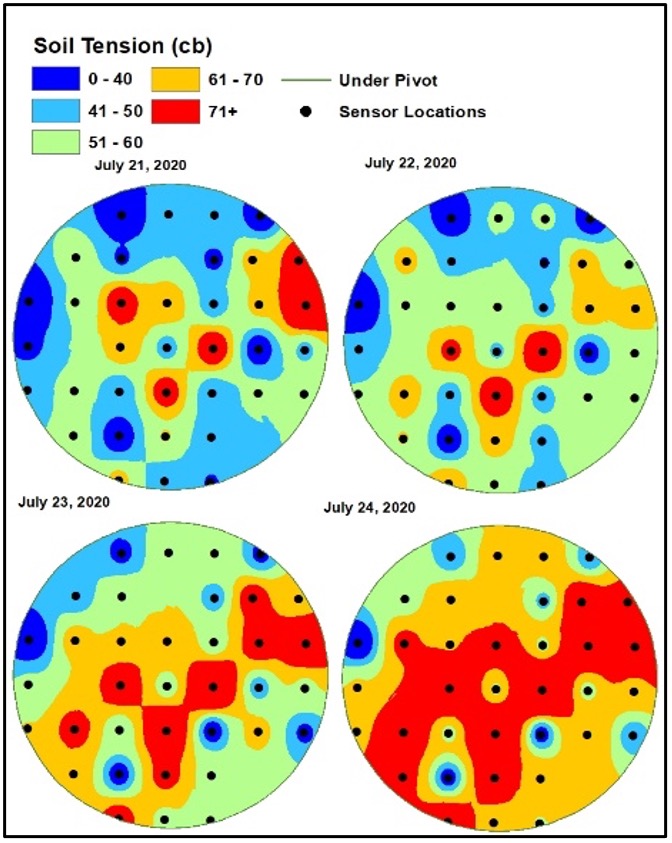 Bottom line, Tagert says research confirms having the right amount of soil moisture sensors is important because they conserve water without reducing soybean yields. Sensors help farmers apply irrigation when plants need it, removing some of the guesswork from irrigation scheduling. "Before this project, there were general guidelines that had been established, such as using a sensor set for each soil type in a field," she says. "In this project, we monitored variability through the crop rooting zone and found that even with a homogenous soil type, there can still be spatial and temporal variability from differences in elevation or topography and other factors.
Based on work to date, Tagert encourages farmers to be aware they will likely need more than one set of sensors, even for small fields. "Know your soil type(s) and elevation changes over the field and look at yield history to determine where to place sensors in the coming year," she says. "Sensor placement should also be determined by irrigation method, whether furrow or sprinkler. Also, make sure you are monitoring soil moisture through the active rooting zone of the crop."
Tagert and team are now taking what they've learned and using readily available data to develop management zones and evaluate feasibility of using low-cost sector control variable rate irrigation. Irrigated acres in northeast Mississippi that rely on surface water ponds as their water source for irrigation have risen, and almost all of them are under sprinkler irrigation with late-model center pivots. The goal is to help those farmers maximize water use efficiency even more.
Published: May 17, 2021
The materials on SRIN were funded with checkoff dollars from United Soybean Board and the North Central Soybean Research Program. To find checkoff funded research related to this research highlight or to see other checkoff research projects, please visit the National Soybean Checkoff Research Database.