Research Highlights

SOYLEIC Success - Part 3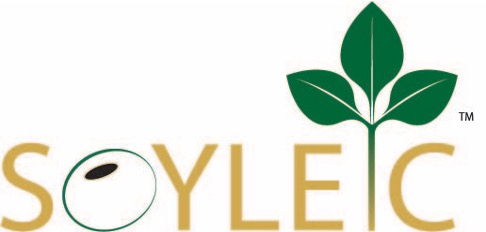 In a three-part series, the Missouri Soybean Merchandising Council (MSMC) outlines its success with funding a soybean trait research project from the ground floor to efforts now that go beyond state lines to bring new, value-added commercial production opportunities to U.S. farmers.
Farmers Set Up Promising SOYLEIC Program for Long-Term Success
By Barb Baylor Anderson
Growing certain conventional soybean varieties to supply the expanding high oleic soybean oil market is getting easier to do. And it may be one of the more promising value-added opportunities available for an increasing number of U.S. soybean farmers across the nation.
Developed by University of Missouri soybean breeders through soybean checkoff-supported research, high oleic soybeans, trademarked as SOYLEIC® by the Missouri Soybean Merchandising Council (MSMC) in 2018, produce three to four times more oleic acid than other conventional soybean varieties. The oil provides traditional soybean oil functionality and performance but without the partial hydrogenation that creates unwelcome trans fats.
"The future for SOYLEIC is extremely promising. It delivers on an improved oil functionality and fatty acid profile that aligns to existing industry standards expected for a high oleic soybean oil while also coming from a non-GM trait background that certain market sectors here in the U.S. and globally desire," says David Tegeder, former Corteva Agriscience senior marketing manager and SOYLEIC consultant. "This, combined with solid agronomic seed varieties, means more income per acre for soybean growers and an increased value proposition for the entire soybean supply chain."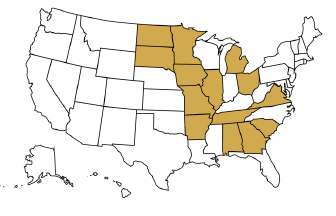 Researchers and farmers have been successfully planting SOYLEIC varieties across the Midwest since 2017. Now, programs are in place to expand production and the production area. SOYLEIC trait technology can be found in 14 states and on as many as 40,000 acres in 2021.
In addition, MSMC recently announced SOYLEIC high oleic trait technology is headed further into the marketplace with an updated license agreement with Benson Hill. The food tech company is unlocking the natural genetic diversity of plants with CropOS, a cutting-edge food innovation engine. Together they plan to increase accessibility of SOYLEIC soybeans and oil.
Farmers interested in purchasing soybean varieties with the technology will be able to recognize them through patent numbers 9,035,129; 9,198,365; 10,329,576; and/or 10,087,454 and the SOYLEIC logo. Proceeds from SOYLEIC sales will be reinvested into soybean research.
"Bringing new soybean varieties and market opportunities to growers is central to what we do investing their soybean checkoff dollars," says Kyle Durham, farmer from Norborne, Missouri, and MSMC chairman. "Partnerships are key to bringing growers the best returns, and we're proud to take this step forward in empowering U.S. farmers to improve their bottom line."
Durham says the MSMC board of directors and staff will continue to explore opportunities for additional soybean research, breeding partnerships and license agreements. A new website, SOYLEIC.com, was unveiled in May as a one-stop shop of pertinent information for farmers, researchers, restaurant chefs and health-conscious consumers.
Soybean breeders also will continue to develop more varieties with the technology tailored to the growing conditions of specific regions. Led by the Missouri Soybean Merchandising Council and funded through the soy checkoff, a group of land grant universities and private organizations are working to expand the trait to maturity groups 00 to VII.
"I'm really excited about the future growth and profitability opportunity SOYLEIC brings to farmers and the entire soybean value chain. SOYLEIC is the right product at the right time," says Russ Sanders, retired Dupont Pioneer director of food and industry markets and SOYLEIC consultant.
Part 2: The Partnerships, Patents and Licensing Behind SOYLEIC Success
Part 1: Missouri Farmers Fund Promising Trait Development
---
Funded SOYLEIC research projects:
HOLL Plus Soybean Variety Development
Genetic Improvement of Seed Protein: Development of High Oleic/Low Linolenic Acid Soybean Varieties with Highly Competitive Yields for Diverse US Geographies
Published: Sep 13, 2021
The materials on SRIN were funded with checkoff dollars from United Soybean Board and the North Central Soybean Research Program. To find checkoff funded research related to this research highlight or to see other checkoff research projects, please visit the National Soybean Checkoff Research Database.