Research Highlights

New Staging System Can Strengthen Management Decisions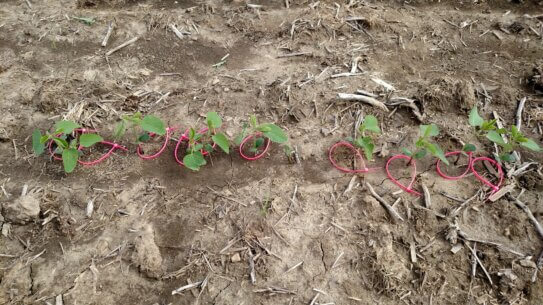 By Barb Baylor Anderson
Understanding the growth stages of soybeans is fundamental to production success. And farmers nationwide should soon have an improved growth staging system that is consistent across vegetative stages, more precise in reproductive stages, and less reliant on subjective analysis. The end result will be a path for making management decisions with more confidence.
"Our goal is to identify a system that decreases the current variability in the suggested number of days spent in a particular growth stage," says Laura Lindsey, principal investigator for the project work in Ohio and the Ohio State University soybean and small grains specialist. "Once a potential new staging system is identified, we can further validate and refine the system."
Lindsey says soybean farmers will gain several economic and environmental benefits from a more targeted and standardized growth staging system. Determining the correct growth stage is essential for appropriate, legal application of post-applied herbicides; estimating yield potential or loss due to crop injury, disease or insect defoliation; proper timing and increased return on investment for fungicide use; estimating maturity dates under late planting, double-crop or early frost situations and irrigation scheduling and termination. Researchers will benefit with enhanced phenotyping and breeder selections based on seed fill duration or other physiological parameters.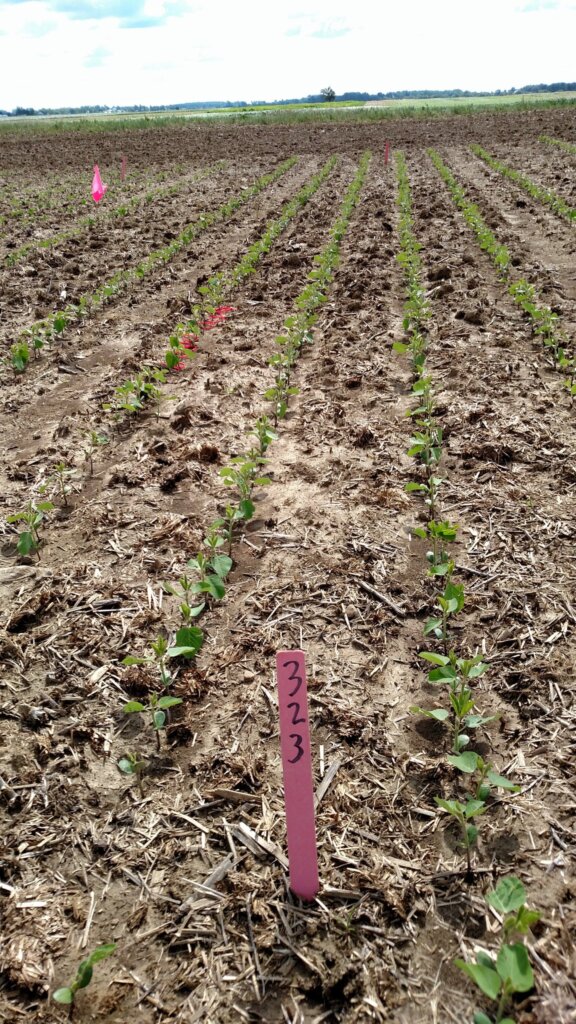 The research project was initiated because soybean growth staging systems currently in use present contradicting and vague growth stage descriptions that have traditionally led to confusion among farmers and other agricultural professionals. The new staging system will simplify current growth stage indicators, use revised stages to better describe soybean seed-fill duration, revise the definition of physiological maturity and harvest maturity and develop a new way to designate maturity groups that reflects the duration of the growing season.
For example, soybean specialists are looking at increasing the total number of reproductive stages. The current system uses stages R1-R8. By adding more visual details to each of those reproductive stages and being more specific with stages – such as expanding R6 to R6.1, R6.2 and so forth – farmers and their agronomic partners can more assuredly manage decisions.
In addition, Lindsey says current reproductive stages will be refined by examining the plant in the lower or mid canopy (e.g., Nodes 3-10) instead of the four uppermost nodes. She explains that will provide a more stable system because lower nodes are established and do not change.
Lindsey's work is supported by the Ohio Soybean Council and will be pooled with similar data from checkoff-funded projects in other soybean states. Shawn Conley, University of Wisconsin Extension soybean specialist, is the lead principal investigator for the nationwide study.
At project completion, the staging system will be revised, and knowledge transferred through newsletters and bulletins. Results also will be available at http://stepupsoy.osu.edu. Lindsey says farmers can anticipate the revised staging system to be available in the next couple of years.
Published: May 18, 2020
The materials on SRIN were funded with checkoff dollars from United Soybean Board and the North Central Soybean Research Program. To find checkoff funded research related to this research highlight or to see other checkoff research projects, please visit the National Soybean Checkoff Research Database.