Research Highlights

New Soybean Lines Likely to Inherit Drought Tolerance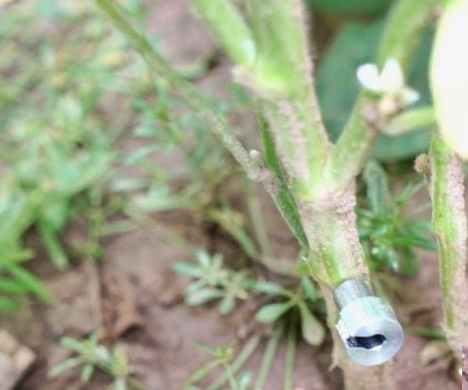 By Laura Temple
New parents study pictures to determine if the baby inherited Mom's eyes, Dad's chin or Grandpa's ears. Crop physiologists like Avat Shekoofa, associate professor of plant sciences for the University of Tennessee Institute of Agriculture, rely on different technology to determine what traits get passed on to new soybean lines.
Shekoofa has been studying soybean varieties to identify characteristics that help them better tolerate drought conditions. Based on her previous research, University of Tennessee soybean breeders crossed proven drought-tolerant soybean cultivars with each other to see how those characteristics get passed on. The Tennessee Soybean Promotion Board continues to fund this research.
"The team crossed one of our public cultivars, Ellis, with other drought tolerant lines," she explains. "We are testing the first generation of the crossed soybean lines for drought-tolerant characteristics and seeing a great response. So far, we've started studying 30 lines, and a little over 60% have carried drought-tolerant traits from the parent lines."
Though it takes time to build up seeds for new breeding lines, Shekoofa and her team tested some of the most promising crosses from that first generation for water-saving traits during the 2023 growing season. They use thermal images captured by drone and newly developed sensors attached to plant stems that monitor water movement to see how well the new lines minimize water loss.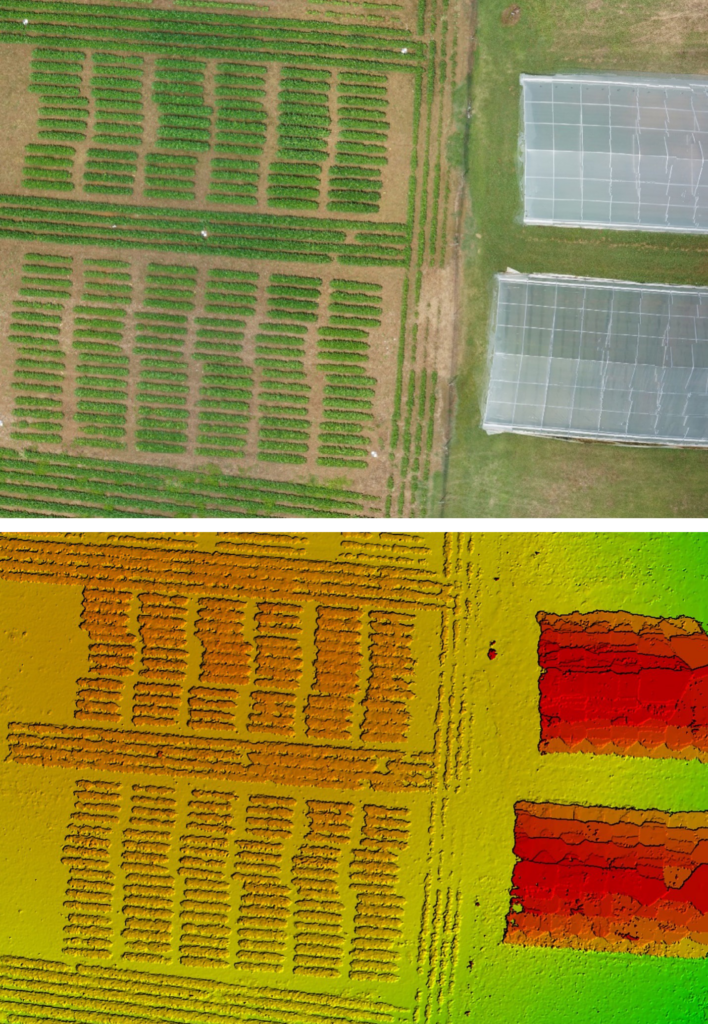 "Using new technologies helps to more quickly collect phenotypic information to identify soybean genotypes that likely tolerate drought better," Shekoofa says. "This knowledge can help speed up the breeding process so farmers can have access to varieties with drought tolerance traits sooner."
Based on what she has observed so far, she is optimistic that the traits her team is identifying have the potential to be passed on consistently from one generation to the next, a key for soybean breeders.
Drought-Tolerant High Oleic Soybean Varieties
The team has also been studying drought-tolerant traits in high oleic soybean varieties grown in Tennessee.
"The results from two years of studying high oleic soybean varieties have been similar to what we observed with other varieties," Shekoofa reports. "Varieties that lose less water based on our monitoring have shown a 28 to 29% yield improvement over other varieties."
Her research data from previous years indicate that those high oleic varieties have the potential to manage extreme weather conditions relatively well. While she has yet to analyze protein and oil content from these 2022 trials, previous data suggest that under high water-deficit stress, the high oleic soybean varieties that lose less water have better protein and oil content than those that lose more water.
"With both conventional and high oleic soybean varieties, our goal is to provide information so farmers can access soybean plants that use less water and support sustainable production, even under extreme conditions," Shekoofa says. "Thanks to the Tennessee Soybean Promotion Board for funding this research. While we gather practical information for them, more undergraduate and graduate students and post-doctoral researchers are learning and getting excited about agriculture in my program."
As this research continues, she plans to investigate how extreme stress impacts leaf growth. She has also leveraged the soy checkoff investment into a grant from the National Science Foundation to compare the value and accuracy of wired and wireless sensors for monitoring water use and movement and soil health. That investigation will also yield practical recommendations for farmers as they incorporate water management technology into their fields.
Published: Oct 9, 2023
The materials on SRIN were funded with checkoff dollars from United Soybean Board and the North Central Soybean Research Program. To find checkoff funded research related to this research highlight or to see other checkoff research projects, please visit the National Soybean Checkoff Research Database.