Research Highlights

Missouri Checkoff Research Advances Soybean Industry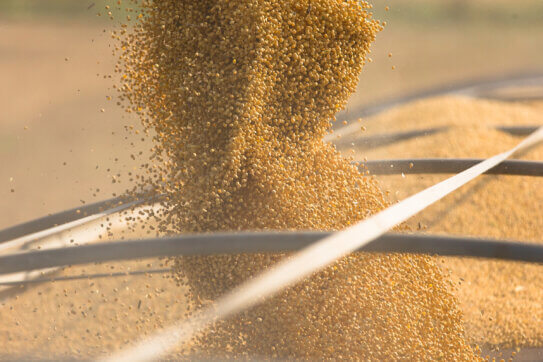 By Carol Brown
The Missouri Soybean Merchandising Council (MSMC) and the state's soybean farmers are a proud bunch. They are well aware the soybean industry has advanced significantly over the last few decades because of their checkoff research investment.
"It's a long-standing tradition here in Missouri," said Greg Luce, MSMC director of research. "In our state, research has focused on solving problems and challenges while addressing the needs of our growers."
In 2019, the council awarded more than $2.5 million from soybean checkoff funds toward research projects; and $2.4 million for 2020.
Robert Alpers, a central Missouri corn-soybean farmer, wrapped up his term as MSMC chairman in June. He agreed with Luce about the importance of soybean research for Missouri farmers and beyond.
"When we talk about research, it doesn't necessarily have the goal of more yield," Alpers said. "It's about giving farmers the tools they need to raise a good crop, a healthy crop, being more profitable, and to providing a place for the crop to go."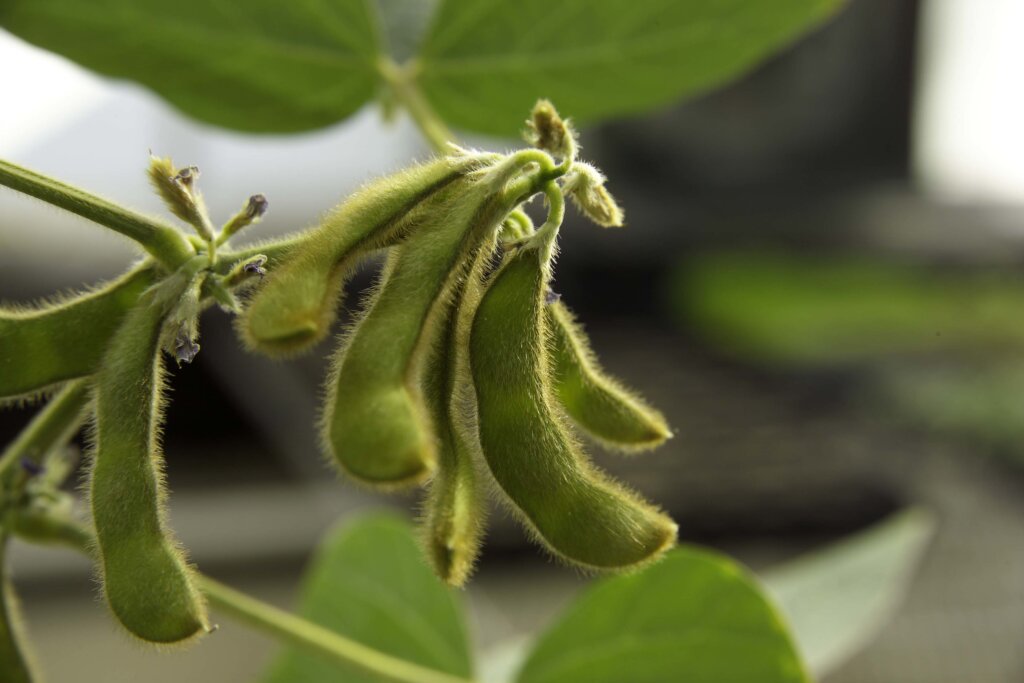 The MSMC funds projects in three categories: Research, Demand, and Education and Outreach. The council helps direct which category the projects go and decides what kinds of research to fund based on grower information and surveys. Luce said their priorities for research are very much driven by the farmer.
The Research committee looks at projects like long-term studies for plant breeding, soybean cyst nematode (SCN) and crop physiology. The Demand committee strives to increase soybean demand by enhancing existing programs and funding projects that explore new ways to use soybeans. The Education and Outreach committee focuses on projects that are agronomic and informational for farmers and students, Luce said. Practical, applied research falls into this category.
Biodiesel beginnings
Two significant contributions to the soybean industry — biodiesel and a unique high oleic soybean trait — originated in Missouri through MSMC funded research projects.
"Leon Schumacher, at the University of Missouri (MU), was funded through MSMC to conduct soy diesel research in the early 1990s," Luce said. "His work was groundbreaking and our state continues to do research in this area. Missouri played a big part of establishing that whole market."
The National Biodiesel Board started in Missouri in conjunction with that early research. The board was housed in the same building as the Missouri Soybean Association for a number of years. Currently, Iowa is the top state in biodiesel production followed by Missouri.
Non-GMO high oleic trait origins
Missouri researchers and MSMC are proud to claim early development of high oleic soybean trait, having funded research in this area for over a decade. Grover Shannon, an MU plant breeder (now retired), worked with Kristin Bilyeu, a molecular geneticist with the U.S. Department of Agriculture (USDA), to identify natural genes for oleic expression.
"Through their work, we have we've trademarked Soyleic™, a non-GMO high oleic soybean trait and oil," Luce said. "It is a healthier choice for cooking oil. The oil doesn't require hydrogenation for stability and it's is great for frying."
High oleic soybean oil is being developed for the health-conscious consumer and, Alpers said, the soybean industry needs this market as another outlet for the commodity.
"When I go grocery shopping, I pause at the aisle where the cooking oils are," Alpers said. "That olive oil shelf could one day be half-full of high oleic soy oil. It's going to take time and consumer education, but the potential is really big."
New research directions
High oleic oil also plays a part in studies for new uses of soy. Researchers are looking at the oil for industrial applications such as the use of dielectric fluid in electric transformers. MSMC has also supported a study on soy oil to replace other materials in explosives, and another looking at soybean hulls and stover for conversion to high performance carbon for batteries and super-capacitors.
"We talk a lot about return on investment. You might think there's not many bushels of soybeans being used in explosives or in a battery," Alpers said. "But a thousand bushel here, a thousand bushel there, all of a sudden you've got a million bushels taken out of the pipeline. It adds up and it keeps the soybean in front of the consumer. That perception is worth a lot in the environment we're in today."
Collaboration is crucial
Getting high oleic soy oil where it is today took collaboration. In addition to the USDA and MU, the council has worked with the United Soybean Board (USB), private industry, many other universities, and other state QSSBs to further high oleic oil development.
MSMC funds numerous research projects that are Missouri oriented, but many issues facing soybean farmers go beyond the state's borders. MSMC partners with groups in the state, across the region, and at the national level on a number of projects. Missouri is a member of the Mid-South Soybean Board and the North Central Soybean Research Program (NCSRP), both of which fund research projects in their respective regions.
The council works closely with MU on many projects and supports the MU Soybean Breeding Program in two locations: one in central Missouri and the other in the Bootheel. Recently, they helped establish the MU Strip-Trial Program, which encompasses on-farm trials across the state on issues such as fertilizer applications, cover crops, fungicides and seed treatments. MSMC also funded some outstanding research at MU on unique ways to control problem weeds through seed destruction and weed electrocution.
"Regarding research work, I think it just keeps getting better," Luce said. "There are a lot of exciting things to come because of organizational collaboration and partnerships. The collaborative work really pays off. None of us can do it on our own."
Alpers offered the soybean cyst nematode (SCN) research as a prime example of collaboration.
"The SCN problem covers a big area. MSMC partners with other states and regions that will be getting the most good out of the research," Alpers said. "We try to leverage our dollars, spreading the cost across all farmers because all farmers are going to reap the benefits of the results."
Over the years Missouri has made significant contributions to improve the soybean industry by supporting key research issues and the council members can assure farmers it will continue.
"No doubt, there will be unforeseen problems that emerge," Luce said. "We strive to stay fluid and on top of issues as they arise. Missouri farmers need to know this is their checkoff at work and they have ownership in soybean research. We want them to know what is being done on their behalf in Missouri and beyond."
Photos: United Soybean Board
More information on Missouri projects:
Published: Jul 15, 2020