Research Highlights

Measuring Soil Health to Enhance Soybean Yields

By Barb Baylor Anderson

Soil health is capturing more attention from soybean farmers and their advisors, especially as interest in sustainable production is high and the need for increasing profitability is great. And while there is much research on soil health topics, the practical applications need refinement.

"There are not clear resources for farmers to determine their farm's impact on soil health. More research is needed to determine the most effective methods of measuring soil health, and whether those measurements relate to management decisions and crop yield," says Shawn Conley, University of Wisconsin Extension soybean and wheat specialist and principal investigator for the research project funded by the Wisconsin Soybean Marketing Board.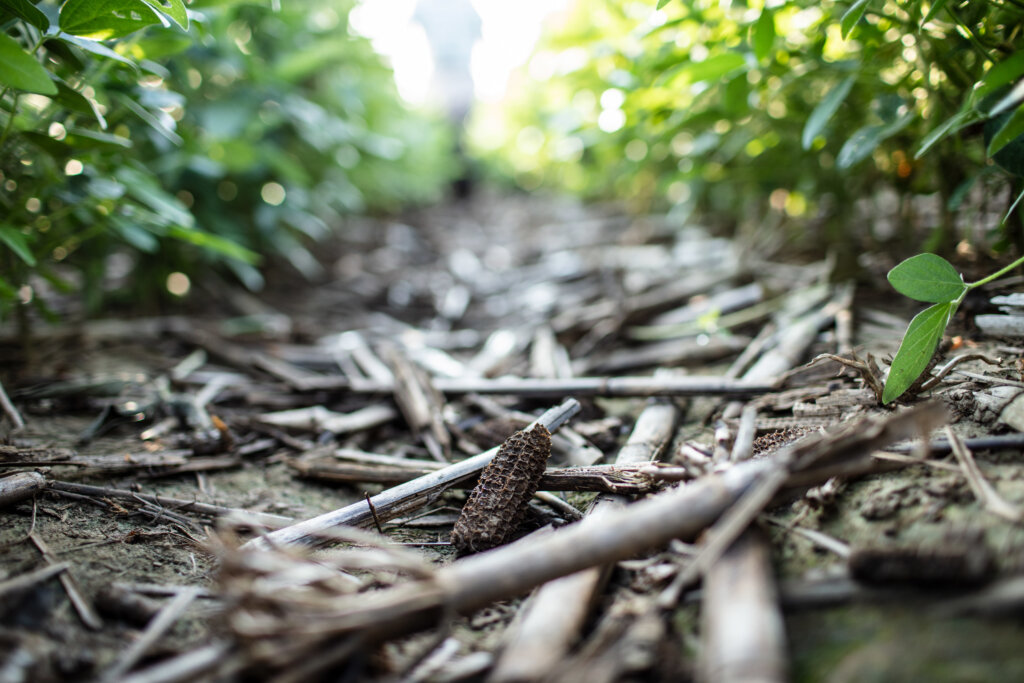 Conley plans during 2020 to evaluate four soil health measures that center on both soil carbon and nitrogen stocks – key considerations for improving soils. Conley says the tests for the four chosen are relatively inexpensive to conduct and can be done with dried, stored soil samples.
"Additionally, these measurements as estimators of soil health are most likely to relate to crop performance," he says. "Our objectives are to connect management practices to these common soil health measurements and explore the relationship between soil health measurements and soybean yield. We are recruiting Wisconsin farmers to participate."
Farmers who choose to get involved with the research will be required to collect soil samples from up to four soybean fields, as well as fill out an extensive field history survey about management, including information on crop rotation, tillage, cover cropping, manure application, residue management and yields. After the season, farmers will report harvest results.
Farmers will receive a sampling kit with detailed instructions and materials to collect samples and ship them back for free. The confidentiality of data will be protected.
"Once complete, we will provide a detailed personal soil health report to each farmer and share results from the study so farmers can make more informed soil management decisions," he says.
Conley needs farmers from across the state representing a variety of management practices. Ask Lindsay Chamberlain at lachamberlai@wisc.edu or 585-815-3185 to be included for 2021.
In addition to soil health, Conley is leading research during the 2020 season regarding soybean cyst nematode testing, interpreting plant-to-plant soybean spacing response and improving sulfur, micronutrient, phosphorus and potassium fertilizer recommendations for soybeans.
Resource link: https://coolbean.info/wp-content/uploads/sites/3/2020/04/Soil-Health-in-Soybeans-newprotocol4-24-20.pdf
Published: Jun 22, 2020