Research Highlights

High Oleic/Low Linolenic Acid Soybean Deployment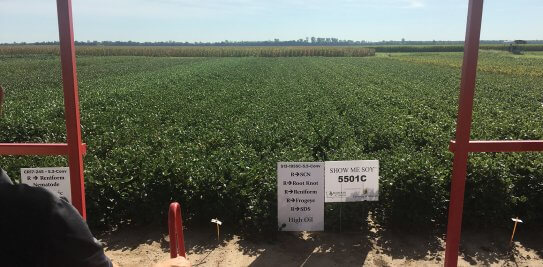 By Dr. Kristin Bilyeu, USDA Agricultural Research Service
Cooking and vegetable oils are nearly invisible components of the human diet, but they provide many essential nutrients. Since 2005, there has been a drastic decline in the use of soybean oil in foods, mainly due to federal regulations concerning unhealthy trans fats. One way to recapture this market share for soybean oil is through the High Oleic/Low Linolenic acid (HOLL) seed oil trait. HOLL soybean oil provides full functionality for cooking and vegetable oils, but does not produce trans fats. In addition, HOLL soybean oil is eligible for an FDA Qualified Health Claim that indicates, in part, there is supportive evidence that consumption may reduce the risk of coronary heart disease. The United Soybean Board-funded HOLL Soybean Breeding (2013-2015), Development (2015-1019) and Deployment (2019-present) projects have been working to address this issue, with research and development of soybean germplasm and varieties with the HOLL seed oil trait. In 2019, it was funded at the $1,063,337 level.
The main goal was to identify an environmentally stable oil trait that will lead to oleic acid greater than 75% in combination with less than 3% linolenic acid. A validated molecular breeding strategy resulted, which captured the four genes necessary for stable expression of the trait across all U.S. maturity groups. A dedicated backcrossing program provided a means to rapidly incorporate the four-gene trait into existing elite genetics for this complex breeding objective. Concurrently, each program leveraged resources to enhance soybean yield potential and actualize their selection strategies to accelerate HOLL variety development across the eight breeding programs.
HOLL soybean germplasm and competitive yielding varieties across all U.S. maturity groups are being realized, as demonstrated by results of the Uniform Trials (UT) yield testing program in 2018 and 2019. The UT 2018 test had 33 HO or HOLL entries, and 12 HOLL soybean varieties with greater than 89% of the relevant mean check yields as well as six HO soybean varieties with 90-104% of the mean check yields. A total of 58 HOLL lines were tested in 2019, and results are expected shortly. These numbers will continue to increase as the project matures.
Commercialization of HOLL soybean varieties from this project will be subject to licensing agreements, but there has already been significant progress in that direction. There were 23 material transfer agreements (MTAs) used by both public and private breeders which helped create regional and state demand for HOLL soybean varieties. The non-GMO High Oleic (HO) trait used in this project has been awarded a trademark name: SOYLEIC™. During 2019, planting agreements were established with interested commercial groups across all soybean maturity groups for 17,000 acres of SOYLEIC soybean. The HO SOYLEIC third-party commercial licenses were finalized December 2019, and 20 commercial soybean varieties with the SOYLEIC trait will potentially be marketed by 2023.
The HOLL project has achieved a true base. The research and variety development program has led to the establishment of a foundation for new HOLL varieties. The SOYLEIC trait can remain non-GMO or accept existing or novel herbicide traits. Commercialization efforts are underway, and entities that have interest or possess lines with the SOYLEIC trait have begun reviewing the commercial license. The vast maturity group spread, competitive yields and premium potential will enable HOLL soybean varieties to help reclaim the market share for soybean oil.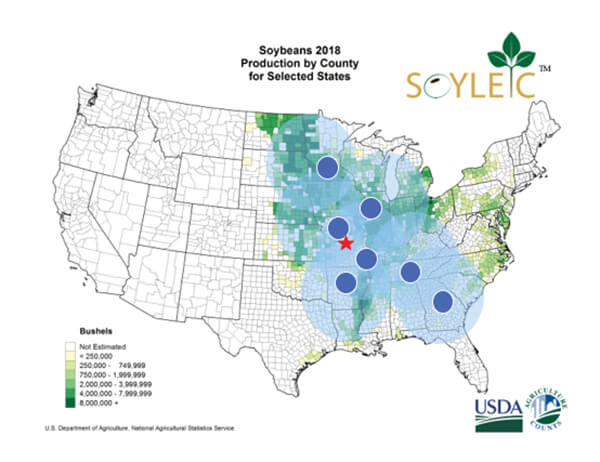 Published: May 11, 2020
The materials on SRIN were funded with checkoff dollars from United Soybean Board and the North Central Soybean Research Program. To find checkoff funded research related to this research highlight or to see other checkoff research projects, please visit the National Soybean Checkoff Research Database.