Research Highlights

Developing Soybean Seed Treatment and Biofertilizer from Beneficial Bacteria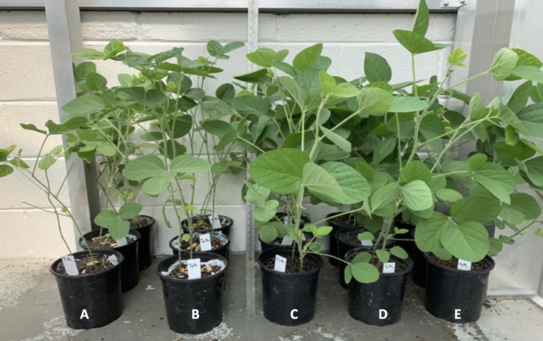 By Laura Temple
Soil teams with life that supports crop growth. An innovative effort at the Louisiana State University (LSU) Ag Center has identified beneficial bacteria that can be used as the foundation of biological inputs to improve soybean production. Some soil bacteria show benefits to the plants, such as pathogen suppression or growth promotion.
"My laboratory collected more than 100 soybean-association beneficial bacteria that can promote soybean growth and antagonize damaging pathogens," says Jong Hyun Ham, Department of Plant Pathology and Crop Physiology at the LSU Ag Center. "In 2019, we started investigating how the best of these bacterial strains could benefit soybean production."
The ultimate goal is to develop new biological seed treatment formulations and biofertilizers for soybeans. The Louisiana Soybean and Grain Research and Promotion Board has been funding the research with soy checkoff dollars since it started.
"Many inputs for soybean production come with high economic or environmental costs," Ham explains. "For example, foliar application of pesticides and fungicides can manage pests and diseases, but they are expensive. And application of chemical or organic fertilizers can address nutrient deficiencies, but these nutrients can leach."
He says this multi-year research project aims to develop innovative methods for sustainable production of soybeans using beneficial soybean-associated bacteria and materials derived from biochar and chitosan, which are agricultural byproducts.
Synergistic beneficial bacteria formulations
Ham's laboratory isolated bacteria from the soybean rhizosphere, or the immediate area around the plant roots. The first phase of this research included screening this collection to identify strains with positive effects on seed germination or seedling growth, or bacteria with antimicrobial or antipathogenic activity. His team selected the most promising of this collection for further study.
"Previous studies used just one bacterial agent," Ham says. "But different bacteria do different activities. For this study, we combined strains of up to 13 bacteria, making this study more complex and comprehensive. We are working to reduce that number, and we expect that our ideal combinations will have five to seven bacterial strains with minimal loss of activity."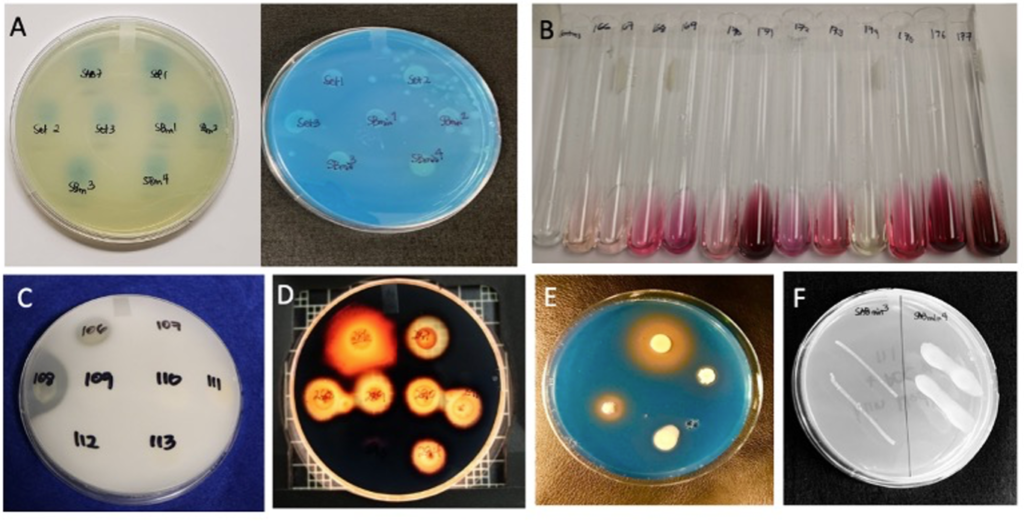 Ham's team created combinations from the top 26 bacterial agents identified in the screening. These combinations were tested in the greenhouse for initial results compared to a standard commercial seed treatment products and fertilizers. The team monitors soybean growth, disease protection and other agronomic characteristics for both individual bacterial strains and the combinations developed.
"We see synergistic activity from these combinations," Ham adds. "In the greenhouse, two of the bacterial consortia we tested have shown higher growth-promoting impact on soybeans than any of the individual bacterial agents alone."
His research also is examining the effects of these soybean-association beneficial bacteria on the full microbial community in the soybean rhizosphere. Learnings from this high-tech evaluation will help develop understanding of optimal soil environments for soybean growth.
Bacteria-based soybean seed treatments
Ham's team mixed the bacterial agent combinations identified through screening with a seed-coating material to create seed treatments. He describes seed treatments as an economic, environmentally friendly way to protect soybeans from environmental stresses, including pest and disease pressure, during the vulnerable seedling stage, because less product is needed.
"Directly applying bacterial culture to seeds allows control of how much product is applied," Ham says.
Bacterial-based seed treatment trials have been conducted in the greenhouse and in field trials at the Bun Hur Research Farm near Baton Rouge. Additional field trials at the Red River Research Station near Bossier City in northwest Louisiana will be added in 2021. According to Ham, all three of the bacterial combinations chosen for field trials showed equal or better growth promotion compared to a standard basic commercial seed treatment fungicide included in the trials.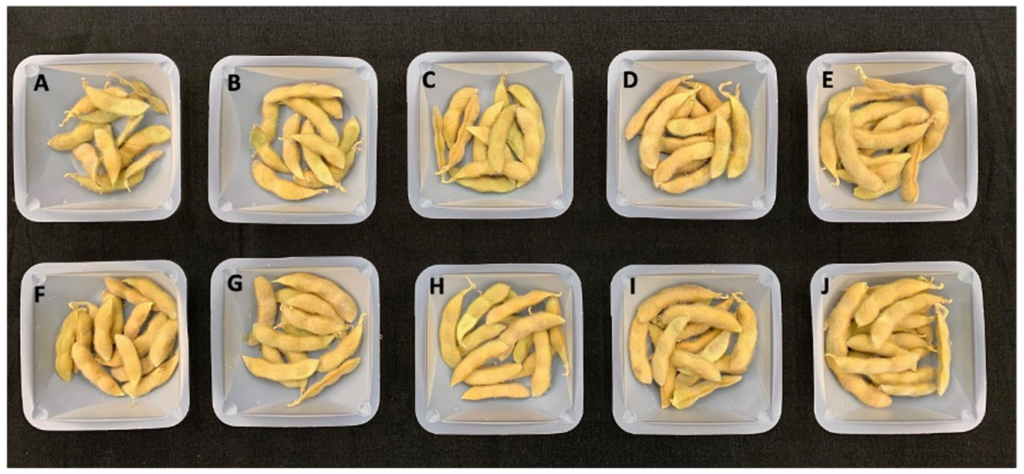 "We see the impact of our bacterial seed treatments throughout the growth of the plants," he explains. "Compared to the untreated control, our treatments reduced leaves infected with Cercospora leaf blight and showed less insect damage. Pods per plant increased roughly 20 percent, and pod weight increased 20 to 30 percent, translates to yield. These results compare favorably with the basic commercial seed treatment."
Ham recognizes the need for more data and plans at least a couple more years of field trials.
"We are also working on developing a preservation method for these live bacterial cultures to extend their shelf life," he says. "Stabilizing the cultures we've identified is critical to maintaining their viability and allowing their practical use as a soybean seed treatment option."
Further study on the longevity of each bacterial strain incorporated in these mixes will be conducted with additional soy checkoff support from the United Soybean Board.
Biofertilizer
In 2020, Ham's team investigated another opportunity for the bacterial combinations they identified – biofertilizer. Adding the bacterial cultures, biochar and chitosan to pelletized poultry manure creates a unique fertilizing material with several advantages. Pelletized fertilizer can reduce the amount of nutrition needed because nutrients are released from the pellets over a longer period of time. In this form, nutrient runoff and leaching decrease as well.
"Adding bacterial agents to fertilizer also enhanced soybean plant defense mechanisms against pests," Ham says. "In the greenhouse, our pelletized biofertilizer performed similar to a commercial pelletized fertilizer. Plus, the enhanced biofertilizer suppressed disease from the artificial inoculation of Rhizoctonia solani at levels comparable to a standard commercial seed treatment."
In those greenhouse tests, the biofertilizer showed some increase in pod weight, according to Ham. He looks forward to learning more through field trials in 2021.
"We plan to confirm the activity of our bacterial cultures in the field and anaylze the microbial community impacted by the addition of these treatments both on the seed and as fertilizer," he says.
Published: Feb 22, 2021
The materials on SRIN were funded with checkoff dollars from United Soybean Board and the North Central Soybean Research Program. To find checkoff funded research related to this research highlight or to see other checkoff research projects, please visit the National Soybean Checkoff Research Database.