Research Highlights

Building a Smarter Pheromone Trap Network in North Carolina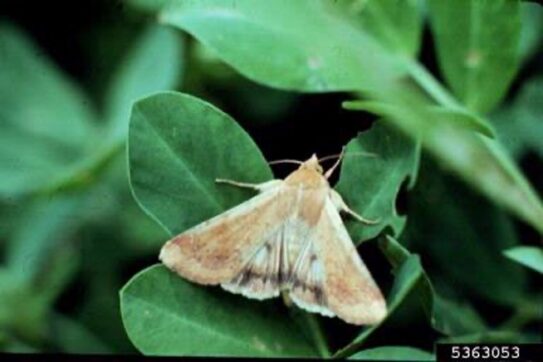 By Barb Baylor Anderson
The time lag between counting corn earworm moths and availability of that data online has been limiting the ability to time scouting activities and to determine economic thresholds with applying insecticides. And while the information gathered via black light and pheromone trapping networks across North Carolina provides an indication of adult corn earworm activity, automating the networks for a quicker turnaround time would be advantageous.
"Automation of earworm-specific trapping networks can eliminate the observer via seamless data integration into web and phone app interfaces," says Anders Huseth, North Carolina State University field crops ecology assistant professor and the principal investigator of the research project funded by the North Carolina Soybean Producers Association. "Automated traps require less effort to maintain than conventional black light systems that catch many moth species."
Trapping corn earworm in a timely fashion can help soybean farmers nationwide make treatment decisions. Corn earworm infests an estimated 5.3 million soybean acres triggering insecticide treatments on about 2.8 million acres, Huseth says research has found. The economic losses combined with cost of applications are estimated at $117 million.
Huseth has developed an infrared sensor prototype that is specifically designed to retrofit Hartstack pheromone traps into real-time automated sensors targeting corn earworm. Moreover, Huseth says the trap can be equipped with several species-specific pheromones to monitor regionally important soybean pests around the country.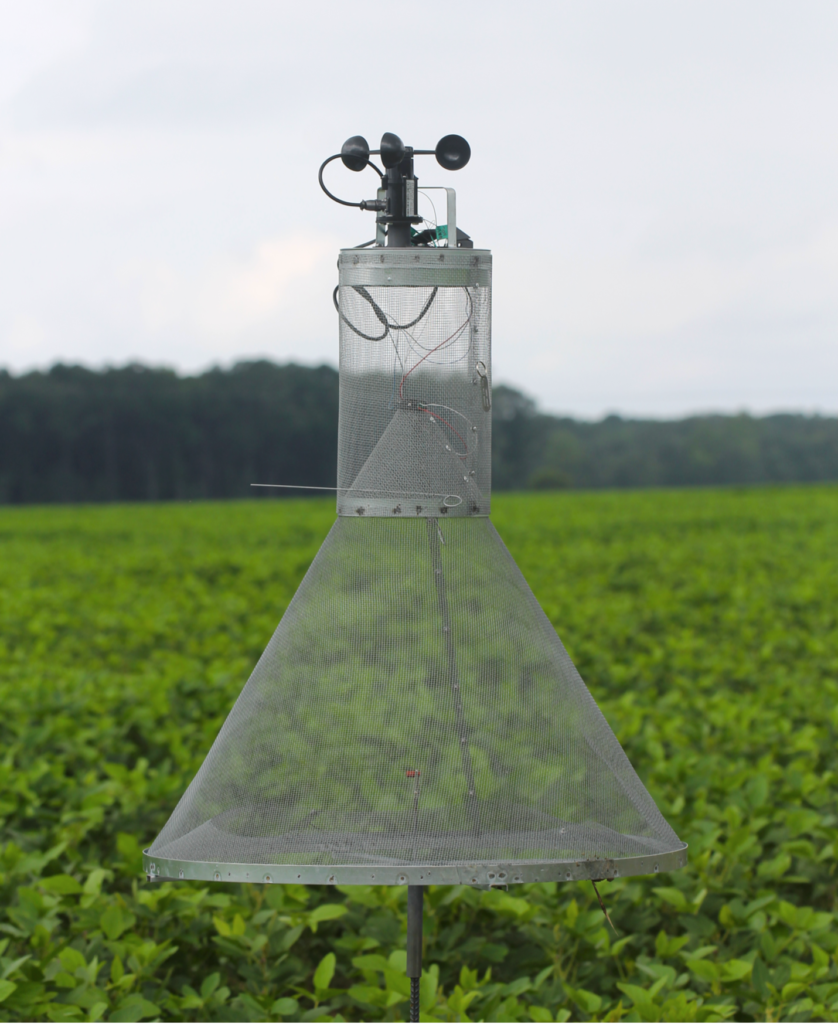 The project goal was to measure daily corn earworm activity and develop environmental sensors to enable more effective corn earworm predictions. Over time, the accumulation of information will improve timeliness of earworm flight description and extend data into mobile-friendly apps. If proven successful, the number of traps could be expanded to monitor areas not currently served by the North Carolina State University Earworm Trap Network.
"Our trap is an infrared based platform that has been integrated into a traditional pheromone trap," he says. "Using the trap, we conducted our work in the North Carolina counties of Northampton, Nash, Halifax, Edgecombe and Wilson. Researchers deployed 20 automated traps in 2020 and monitored them for six weeks during peak earworm flights in the state.
Huseth says individual moths were logged as they entered the trap and weather information was collected on an hourly basis to provide additional context for trap detections. For example, researchers know that rain events relate to low moth counts.
Based on their results, the prototype is in the process of being revised this winter and will be redeployed with a similar trap network footprint in 2021.
"Our goal will be to deploy and maintain traps at a wider geographic extent to understand when and where corn earworm is a risk for soybean farmers depending on the susceptibility of their beans, particularly during flowering and early pod formation stages," he says. "While scouting will still be necessary, we do anticipate that new technology can improve the temporal accuracy of scouting activities. If successful, improved trap information will provide direction that helps to reduce missed sprays and unanticipated economic losses for farmers."
"The soybean checkoff is essential for supporting research in our state because it directly funds projects that are addressing problems impacting our farms right now. Results from this work provide growers with valuable data to make decisions to help increase their productivity, sustainability and profitability," says Philip Sloop, Mount Ulla, North Carolina, soybean farmer and North Carolina Soybean Producers Association director. "I see the research the checkoff funds as an investment in our future success on the farm. We work hard to make sure the projects we fund will result in a return on that investment for soybean growers across the state."
Ultimately, Huseth hopes to help farmers by using the traps with an online prediction tool via the NCSU Extension Soybean Portal. Because the trap is relatively inexpensive to maintain, he says deploying a broad trap network would improve management of this important pest.
Published: Mar 1, 2021
The materials on SRIN were funded with checkoff dollars from United Soybean Board and the North Central Soybean Research Program. To find checkoff funded research related to this research highlight or to see other checkoff research projects, please visit the National Soybean Checkoff Research Database.