Research Highlights

Diagnosing Interveinal Chlorosis in Soybeans — It's Not Just SDS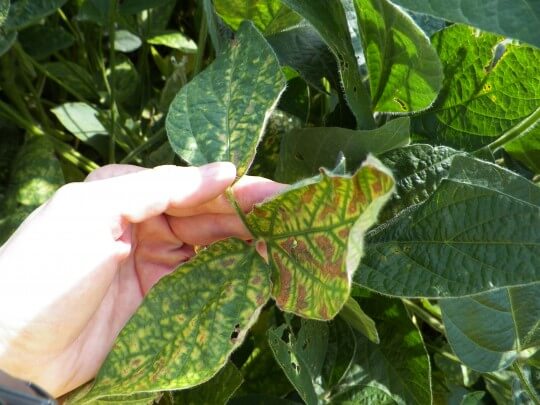 Interveinal chlorosis is the term used for yellowing and browning of tissue between leaf veins. It's a common symptom, particularly in late-season soybean.
A new checkoff-funded publication reviews the diseases and disorders that can cause interveinal chlorosis, and how they can be managed. Read the article just published on the Crop Protection Network website.